Kauracewa na da matukar tasiri – tamkar yadda Facebook ya gani.
A karshen karni na 18, masu rajin bijire wa al'amura sun karfafa gwiwar mutanen Birtaniya, inda suka daina ta'ammali da abincin da bayi suka noma.
Kuma ya yi tasiri. Kimanin mutane 300,000 suka daina sayen sukari, al'amarin da ya kara matsin lambar kawar da bauta.
Fafutikar hana kiyayya ta 'Stop Hate for Profit campaign' ita ta baya-bayan nan da aka yi amfani da ita wajen bijire wa tsarin siyasa.
Tana ikirarin cewa shafin sadarwar Facebook ba yayin wani katabus don kawar da nuna wariyar launi da kiyaya daga kafar dandalinsa.
Fafutikar ta ja hankalin jerin manyan kamfanoni kan su cire tallace-tallacensu daga shafukan Facebook, tare da sauran kamfanonin sadarwar sada zumunta na intanet.
A jerin wadanda suka aiwatar da kudirin su ne, Ford da Adidas da HP. Sun bi sawun wadanda suka share fage, wadanda suka hada da Coca-Cola da Unilever da Starbucks.
Shafukan labarai sun bayyana cewa Microsoft sun dakatar da tallace-tallace a shafukan Facebook da Instagram a Mayu, saboda nuna damuwa kan rashin tabbaci game da ""Bayanai marasa kyau" – kamar yadda BBC ya tabbatar.
Kuma sauran kafofin sadarwar intanet, wadanda suka hada da Reddit da Twitch, sun kara matsin lamba ta hanyar daukar matakan shawo kan kiyayya a kashin kansu.
Rashin amincewa
Ko kauracewa za ta cutar da Facebook? Takaitacciyar amsar dai ita ce – E – mafi yawan kudin shigar Facebook na samuwa ne daga tallace-tallace.
David Cumming na cibiyar hada-hadar zuba jari ta Aviva Investors, ya bayyana wa BBC a shirin yau cewa, rashin amincewa, tare da rashin kare mutuntaka na iya "rusa harkokin kasuwanci."
Ranar Juma'a, Hannun jarin Facebook ya fadi da kashi 8 cikin 100, al'amarin da za a iya hasashen ya kassara shugaban Kamfanin facebook Mark Zuckerberg, ta hanyar asarar fam biliyan shida (£6bn)
Dangane da cewa ko lamarin zai iya girmama – wannan barazana da facebook ke fuskanta a halin yanzu na iya jan tsawon lokaci – shi ne ba a tabbatar ba.
Tashin farko dai, wannan dai ba shi ne kauracewar da aka fara yi wa kamfanin shafin sadarwar sada zumuntar intanet ba.
A shekarar 2017, manyan kamfanoni daya bayan daya sun bayana cewa sun daina yin tallace-tallace a kafar YouTube – bayan da aka sanya talla da da hotunan bidiyon nuna wariya da nuna kyarar mu'amalar jinsi guda.
Waccan kauracewar da aka yi an manta da ita a halin yanzu. YouTube ya sauya tsare-tsaren tallace-tallacensa, saboda haka shekaru uku uwar garken YouTube, wato kamfanin Google ke yin hada-hadarsa cikin jin dadi da kyautatuwar al'amura.
Sannan akwai dalilai da za su tabbatar da cewa wannan kauracewar ba za ta cutar da facebook ba tamkar yadda kake zato.
Dumbin masu karancin kashe kudi
Da farko dai, kamfanoni da dama sun jajirce ne wajen kauracewar ta wata guda a Yuli.
Na biyu, kuma ta yiwu mafi muhimmancin al'amari shi ne, mafi yawan kudin shigar Facebook da ake samu daga tallace-tallace suna zuwa ne daga dubban masu kananan harkokin kasuwanci.
CNN ya ruwaito cewa manyan kamfanoni 100 da ke bayar da talla ga Facebook suna samar wa kamfanin kudin da ya kai Dala biliyan hudu da miliyan 200, bisa kimar alkaluman jaddawalin shekarar da ta wuce. ko kimanin kashi 6 cikin 100 na kudin shigar dandalin.
Zuwa yanzu dai, mafi yawan kananan kamfanoni ba su shiga jerin (masu kauracewar) ba.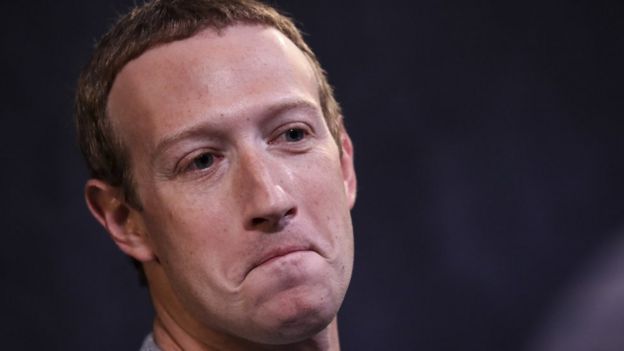 Mat Morrison, shugaban sashen dabarun aiwatar da aiki a kamfanin tallata haja na Digital Whiskey, ya sanar da ni cewa dimbin kananan kamfanoni hada-hadar harkokin kasuwanci ba "za su iya kin yin tallar ba."
Ya ce kananan harkokin kasuwanci – wadanda ake kimanta su kan doron tallace-tallacensu na talabijin – sun fi saukin gabatarwa a shafukan sada zumunta da nagarta a dandalin irin su facebook.
"Hanyar da kawai harkokin kasuwancinmu zai samu saukin kaiwa ga dimbin al'umma, wadanda ba masu sauraren kafafen yada labarai ba, ta haka ne za mu ci gaba da tallata haja," inji Morrison.
Ta wata fuskar a iya cewa Facebook na iya zama zabi mafi kyau don kaiwa ga gaci. Tsarin facebook ya bai wa Mark Zuckerberg dimbin tasirin kawo sauyi. Idan yana son wani abu, zai same shi.
Abin da kawai kake bukata shi ne sauya tunanin mutum guda.
Sai dai sabanin hakan ma gaskiya ce da ka iya bayyana. Masu hannun jari sun kasa yin karfin halin tursasa Zuckerberg ta irin wannan hanya, kamar sauran kamfanoni. Idan ba ya son daukar mataki, to ba zai yi ba.
Kodayake a halin yanzu, ya nuna a shirye yake ya yi wani motsi.
Ranar Juma'a, Facebook ya sanar da cewa, zai fara tunkarar masu zuba bayanan nuna kiyaya – sannan ya yi nuni da cewa a saurari sauran bayanai cikin wannan mako.
Wadannan sauye-sauye ba za su iya yin wani tasirin dakatar da nuna kiyaya, don samun gwaggwabar riba su daina wanzuwa ba.
Can kuwa a sauran sassan, ana daukar matakai na kashin kansu.
Litinin din nan Reddit ya soke dandalin_Donald a wani yunkurin mamayar "masu yi wa reddit zagon kasa" wadanda "yan kungiyarsu suka himmatu ka'in da na'in wajen cin zarafi da yi wa al'umma barazana.
Kungiyar dai ba ta da alaka da Shugaban bisa wata yarjejeniyar aiki, amma sun yi matukar taimakawa wajen yada miyagun kalamai da ke nuna goyon baya gareshi, kafin Reddit ya dauki matakin dakile sakonnin da suke aikewa.
Bayan haka Twitch sun dan dakatar da shafin da "yan kungiyar yakin neman zaben Trump ke amfani da shi.
Shafin baza hotunan bidiyo na Amazon ya ce hotunan bidiyon taron rangadin neman goyon bayan Mista Trump da aka baje a dandalin sun saba wa dokokin kawar da bayanan nuna kiyayya.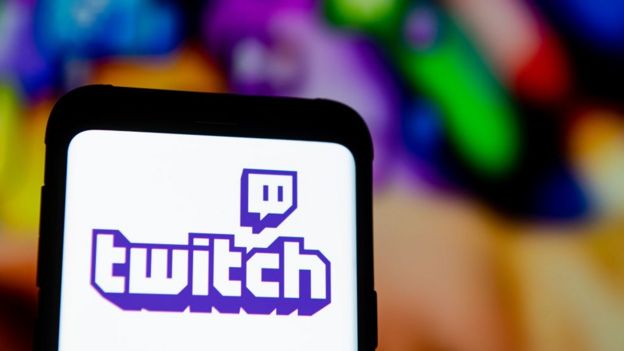 Wani al'amarin da ya wakana tun cikin shekarar 2015, inda aka ce wai kasar Mexico na tura masu fyade zuwa kasar Amurka.
Daya kuwa shi ne wanda aka yi tun farkon wannan watan, inda aka nuna shugaban kasar a wani kirkirarren shirin da aka nuna ya kutsa cikin gidan wata Ba'Amurkiya.
"Ba mu kebance al'amarin ya takaita kan al'amuran da suka shafi siyasa kawai ba ko labarai," a cewar Twich cikin bayannan da ya aike wa masu mu'amala da shafin.Wannan shekarar dai ta kasance tattare da matsala ga kamfanonin shafukan sada zumuntar intanet.
Ba wai Facebook ne kawai zai shiga wani hali ba. Sai dai kamfanoni za su gane inda suka dosa daga jaddawalin hada-hadar shige da ficen kudin shigarsu.
Idan har kauracewar ta ci gaba har zuwa bazarar bana – to wannan shekarar za ta zama ta bude sabon babi ga shafin sada zumuntar intanet.